June, 1999 Trip to Oregon
Tom and Elisabeth Haskell, June 12 - 19, 1999
(The first two days of the trip are "lost" photographically. The "roll" of film used for Melanie Harris's graduation, for our excursion along the Siletz River, and for the seals in Newport's harbor was a "phantom roll" = no film in the camera!)
Newport, Oregon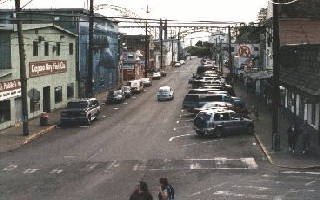 No trip to Newport is complete without a trip to the waterfront. There are lots of shops and I always pick up some canned salmon.
Moolack Beach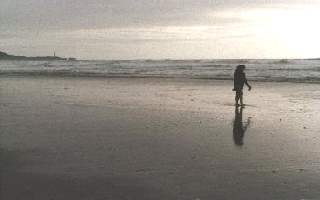 Walks along the beach, such as Moolack Beach north of Newport are always fun even on cloudy or foggy days.
Flowers in the Haskell yard in Newport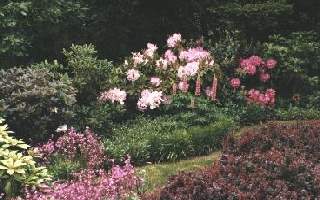 Mid-June still has some of the prettiest blooms in the nation as evidenced by these rhododendrons in my parents' backyard.
Three Rocks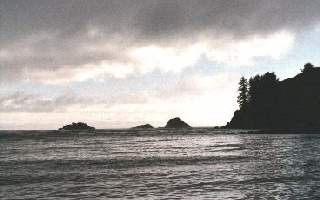 Three Rocks is north of Lincoln City at the mouth of the Salmon River. Access is via trails and a dead end road.
Jane, Elisabeth, Ben, and Tom Haskell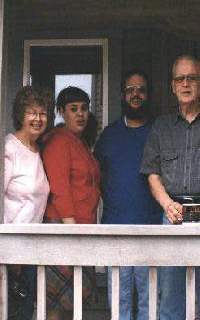 The front porch for the traditional "good-bye for now" shot. Notes: Jane & Tom are my parents, and Ben is my brother (Elisabeth's uncle).
For the rest of this trip see: More...Part 2